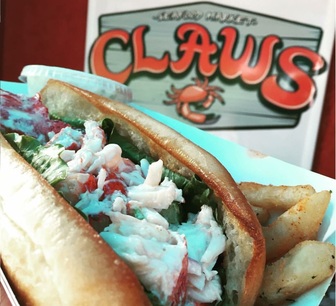 HOME OF LONG ISLANDS FAVORITE LOBSTER ROLL​

the claws seafood philosophy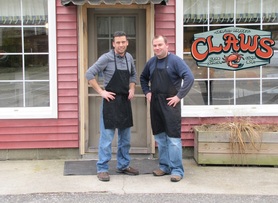 THE OWNERS: Frank Palermo and Chris Meyer

Carry the best possible seafood and educate our customers. At Claws you will meet a staff that has been in the seafood industry for a combined 45+ years. Think of us as your personal "Fish Mongers". We are here to help you make the best possible decision on what to feed your family.

Our number one priority is the products we sell, which is why we are a 100% SOAK FREE store. Soak means that nothing we sell has been treated by chemicals or preservatives. Our selections come from the water to our store. (No stops in between for a quick chemical bath to retain water).

The scallops we sell, taste like scallops. The shrimp we sell, tastes like shrimp. The fish is fresh and the staff has a recipe for you, should you need one. We like to call ourselves "Old School" because we are and proud of the way we do business, straight forward and honest. Looking forward to meeting and serving you.
---
Nominated 3 years running for Long Islands best:

FISH MARKET, LOBSTER ROLL, MUSSELS & SOUP


---
Hours: W. Sayville
Mon - Thur. 10am - 7pm
Fri & Sat 10am - 8pm
Sun. 11am - 7pm
​kitchen closes 30 min before market
St. James
Mon - sat. 11am - 7pm Sun. 11am - 6pm




Address:

20 Main Street
West Sayville, NY 11796

&

415 North Country rd. (25a) St. James, NY 11780




contact us:

W. Sayville Phone: 631-256-5900

St. James Phone: 631-862-4228
Email: frank@clawsseafoodmarket.com



OUR WEST SAYVILLE LOCATION
OUR ST. JAMES LOCATION